With a history of more than 25 years service providing domiciliary care in the Barnsley area, you could say that we know a thing or two about care and we've recently opened an additional TLC Homecare office in the heart of Penistone. 
With the aim of being on hand to provide more quality care services to the people of Penistone and beyond, we can provide services to the following areas: Silkstone, Silkstone Common, Cawthorne, Stocksbridge, Thurgoland, Wortley, Howbrook, Pilley, Tankersley, Higham, Dodworth, Hoyland, Kexborough and up towards the South Kirklees border.  This list is not exhaustive, if you're looking for an extra helping hand to support with care at home, please do get in touch and have a chat with one of our friendly team members and we'll do our very best to try and help… With this in mind we're also looking to recruit more staff locally (and will be running an open day from 10am – 4pm on Thursday 6th October), to further support us in building upon and expanding our services in the area. 
Run from our new local office, you can rest assured that help and support for both staff and service users will never be far away, due to the nature of this exciting new venture!
Bringing new opportunities to the area, people can check out more details through our website or, alternatively, our new office address is: Suite 5, Penistone 1, Regent Court, St Mary's Street, Penistone S36 6DT (tel: 03300 564 009), for if people prefer to give us a call or simply 'just call in'.  This service is managed by Tracy Hargreaves, our Registered Manager for the whole of the TLC Barnsley region. 
See Tracy below (wearing blue), along with our MD, Richard Walker and other members of the team: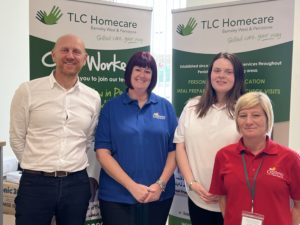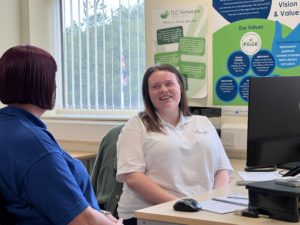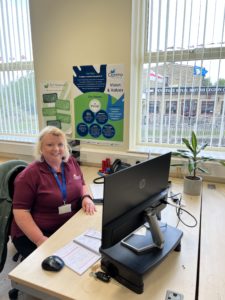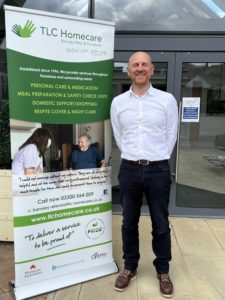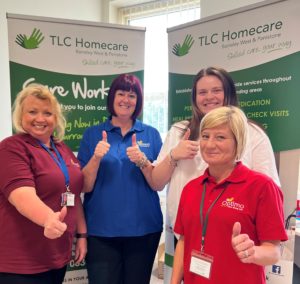 If you're in the area, why not call in? (We make a great cup of tea!)