We'd like to extend a very warm welcome to Rachel Woodruff, our new Registered Manager at WarrenCare…
Rachel has worked in Health and Social care for nearly 13 years now; she initially started her career as a Care Assistant in January 2010 and has worked her way up to the role of 'Registered Care Manager'.
Rachel (pictured) says that, having worked in various roles in the care sector, she is looking forward to using her experience in order to support and grow the WarrenCare service. She says she wants to support the rest of the office team to do this and that, by supporting them as much as she is able, it will assist her in her aim to continue building the service. Rachel says that her 'aim is to double the work force and grow the hours of care being delivered, substantially, by July 2023'. She also said 'I am looking forward to my future here at Warrencare and to supporting them to deliver the best possible care'.
Rachel is really looking forward to supporting the community care teams too and feels that, by providing support to all of her staff, it will enable WarrenCare to continue delivering the best possible care to our service users and ensure that they can always rely on receiving 'a service to be proud of'!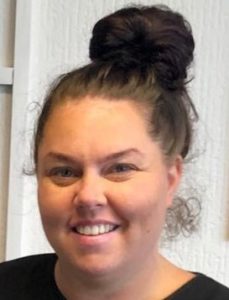 Good luck in your new role Rachel and all our best wishes from everyone at the Optimo Care Group. We wish you much success!