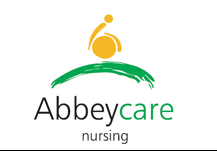 We're so pleased that the integration of Abbeycare (based in Sheffield) is going smoothly, as we welcome them to our Group!
Established in 2007, Abbeycare is a leading supported living provider offering services to young adults across South Yorkshire; they currently deliver around 3,000 care hours per week, mainly within the Sheffield area. The Optimo Care Group acquired Abbeycare approximately a week ago now, and we plan to extend their service nationwide, to allow more young people needing assistance to live more fulfilled, community-based lives.
The acquisition of Abbeycare follows on from the acquisition of Stepping Stones and My Life Choice a few months ago and further increases our supported living services across the Group.  This latest acquisition helps to even further cement Optimo as one of the UK's leading community care providers.
We want to say a huge 'Thankyou' to ALL of our staff as we continue to welcome the Abbeycare team into the Optimo family and look forward to getting to know them more over the coming weeks and months.